HERE'S A QUICK LOOK
AT EVENTS AND EXHIBITIONS that are happening now or are in the offing. I show around the country, so sooner or later I'll get to meet you at one of them.
__________________________________________________________________________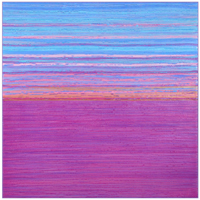 September 12-October 31 at Addington Gallery
Hue & Me,
my first solo with
Addington Gallery
, Chicago, is on view through October 2020. A
catalog
is available for purchase and to view at no charge online. The gallery welcomes masked visitors who are conscientious about social distancing. In addition to the paintings on view, there is a selection of work on paper; let Dan Addington, the gallerys owner/director, know if you'd like to see them.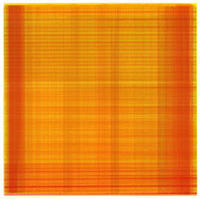 Digital: AAA Prints, 2012-2019
This traveling exhibition of digital prints by members of
American Abstract Artists
was recently at
Transmitter Gallery
in Bushwick, Brooklyn. Later this year it will travel to the Visual and Performing Arts Center of Western Connecticut State University, Danbury, and in 2021 to the Herron School of Art and Design at Purdue University, Indianapolis.
My
Weave
is shown above, 2019, image field 8 x 8 inches on 13 x 11 paper. A PDF of the exhib ition catalog may be viewed
here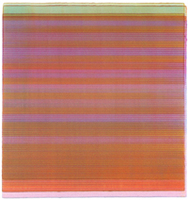 Ongoing: The Boston Drawing Project
The Boston Drawing Project
, a flatfile project under the auspices of Carroll and Sons Gallery in the city's South End gallery district, features works on paper--drawings, prints, photographs, collages--by some 50 artists. The flatfile is available for viewing when the gallery is open. For artists and new (or perhaps hesitant) collectors, this is an affordable and exciting way to begin a collection.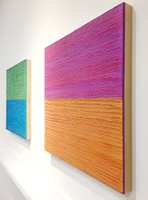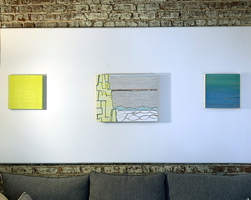 Always on view
You can see my work in Atlanta at the
Marcia Wood Gallery
; in Boston at
Arden Gallery
; in Larchmont, New York and Kent, Connecticut at
Kenise Barnes Fine Art
; in New York City via
ODETTA
, either online or by appointment.
Left: Installation view from the recent
Polychrome
at Kenise Barnes Fine Art; right (with Frances Barth painting in center, my paintings at Marcia Wood Gallery .
My
online resume
has a full listing of exhibitions and gallery links.