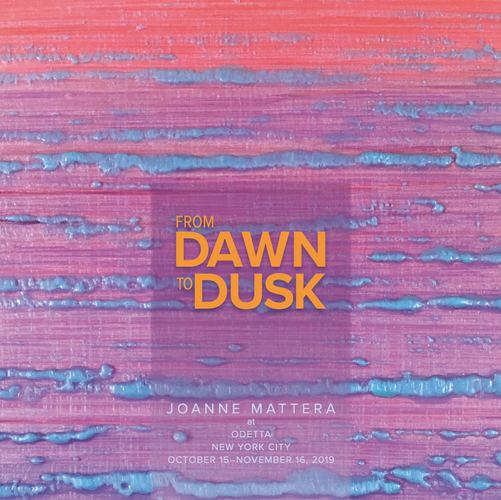 From Dawn to Dusk
Just published by Well-Fed Artist Press, this 36-page catalog accompanies my solo exhibition of the same name, which takes place at
ODETTA Gallery
in New York City, October 15-November 16, 2019. The volume is available to
view at no cost or to order
for $18.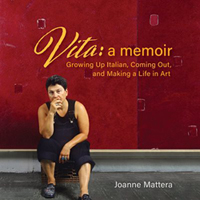 Vita: A Memoir
Subtitled
Growing Up Italian, Coming Out, and Making a Life in Art,
my 208-page memoir, published by Well-Fed Artist Press, recounts my Italian-American childhood in the Fifties, coming of age in the Sixties, coming out as gay in the Seventies, and my ongoing life as an artist. The volume, available in hard copy and as a PDF volume, can be purchased
here.
Read Sharon Butler's
Two Coats of Paint
review
here
.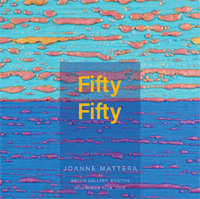 Fifty/Fifty
Published in 2018 by Well-Fed Artist Press, this catalog, with essays by Carol Pelletier and Zola Solamente, accompanies my solo show,
Fifty/Fifty
at Arden Gallery, Boston. The volume is available to
view at no cost or to order
for $12.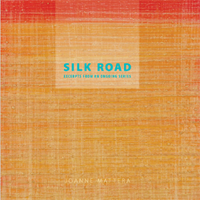 Silk Road: Excerpts from an Ongoing Series
Published in 2016 by Well-Fed Artist Press, the 54-page volume marks 10 years of my involvement with one series. While my studio practices embraces a range of reductive color fields and geometric abstraction in a variety of mediums, Silk Road, the series, now numbers over 350 small and mid-size paintings in encaustic.
The second edition of this soft-bound book is available to
view at no cost or to order
for $18.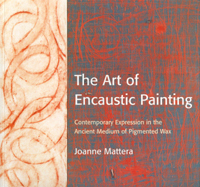 The Art of Encaustic Painting: Contemporary Expression in the Ancient Medium of Pigmented Wax
Published in 2001 by Watson-Guptill, it remains the standard reference for artists working in the medium of wax and encaustic. I do not sell the book myself. Indeed, when I need additional copies, I buy them from
Amazon
.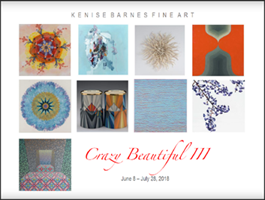 Crazy Beautiful
The recent nine-artist show at Kenise Barnes Fine Art was accompanied by this catalog, which is
viewable online
.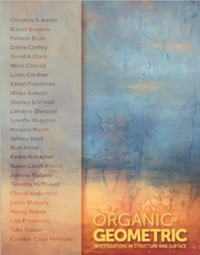 Organic to Geometric in Provincetown
Subtitled
Investigations in Structure and Surface,
this exhibition on view at the Provincetown Art Association and Museum (PAAM) in Spring/Summer 2018, curated by Carol Pelletier, was accompanied by a 68-page catalog that is available to
view online
at no cost.